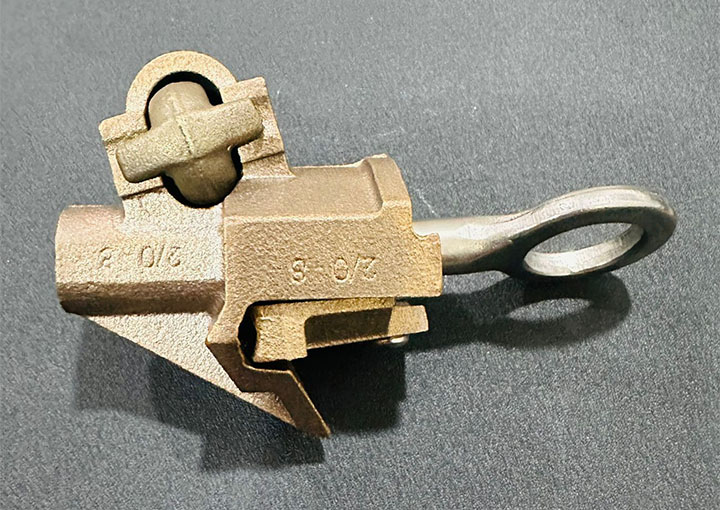 Manufacturing of Bronze Aluminum Hot Line Clamp in India
Bronze Hot Line Clamps and Aluminum Hot Line Clamps are two of the most commonly used clamps in the electrical industry. These clamps are essential for securing power lines and ensuring that they remain stable. They come in various shapes, sizes, and materials, but bronze hot line clamps are especially popular due to their durability and strength.
As a manufacturer of bronze hot line clamps, we understand the importance of providing high-quality products that meet industry standards. Our focus is on producing reliable products that can withstand harsh outdoor conditions while maintaining their functionality. In this article, we will explore the benefits of using bronze hot line clamps over aluminum hot line clamps and why they should be your go-to choose when it comes to securing power lines.
Hot Line Tap Clamp, Bronze
Bronze hot line clamps are essential components for overhead power transmission lines. They are designed to securely clamp and connect copper or aluminum conductors to the tower structure, ensuring reliable and safe electrical connections. Bronze is a popular choice of material for hot line clamps due to its excellent conductivity, corrosion resistance, and durability in harsh outdoor environments.
Bronze hot line clamps typically have a U-shaped design that allows them to wrap around the conductor and tighten onto it using bolts or screws. The clamp's jaws are lined with bronze alloy pads that grip the conductor tightly without damaging its surface. To ensure proper electrical conductivity, the contact surfaces of the clamp and conductor must be free from dirt, rust, or other contaminants.
The quality of bronze hot line clamps is critical as they play a vital role in maintaining uninterrupted power supply services. Manufacturers use high-quality materials and strict manufacturing processes to produce durable and reliable clamps that meet industry standards such as ASTM B117 (Salt Spray Test) and ANSI C119.4 (Electric Power Fittings). Proper installation techniques by qualified personnel also contribute significantly to the long-term performance of these important components.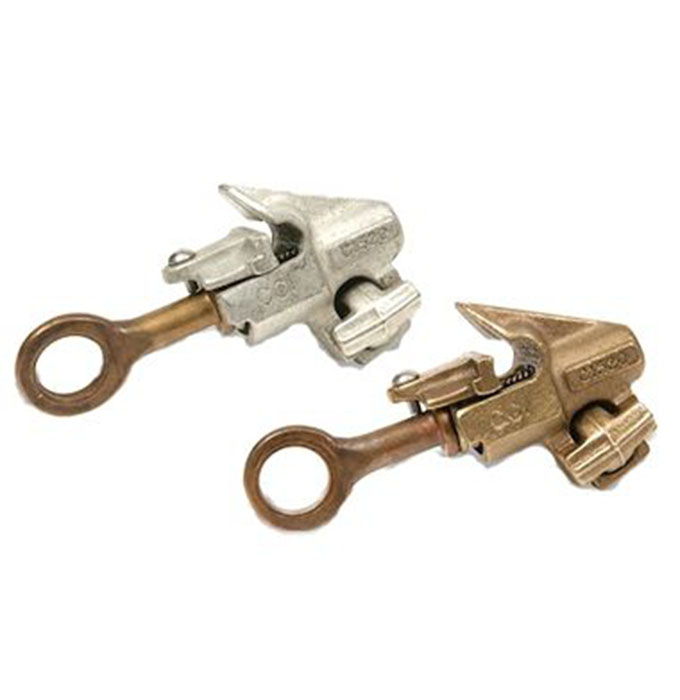 Hot Line Tap Clamp, Bronze, Tin Plated
The Hot Line Tap Clamp is a key component of electrical power transmission systems. It is used to connect a tap wire to an energized line without shutting down the system. The clamp is designed for use in high-voltage applications and must be able to withstand extreme temperatures and weather conditions. The Bronze Hot Line Clamp is one such solution that provides reliable performance even in harsh environments.
Manufactured using high-quality bronze material, this clamp offers excellent durability and resistance to corrosion. It features a tin-plated finish that enhances its conductivity and ensures low resistance connections. The clamp's design includes serrated jaws that provide an excellent grip on the conductor, ensuring secure attachment to the power line.
The Bronze Hot Line Clamp has been tested for safety and performance, making it suitable for use in various applications, including power distribution networks, substations, transformers, and more. Its robust construction ensures longevity while its ease of installation makes it an ideal choice for professionals looking for quality solutions at affordable prices. With this hot line tap clamp installed in your system, you can rest assured of uninterrupted power supply with minimal downtime or maintenance requirements.
Benefits

Benefits of using a bronze hot line clamp include its durability and resistance to corrosion in harsh environments. Made from high-quality bronze alloy, these clamps are designed to withstand extreme temperatures and weather conditions, making them ideal for use in power transmission and distribution systems.

Another benefit of using a bronze hot line clamp is its ability to maintain a strong grip on conductors without damaging them. This is achieved through the design of the clamp's jaws, which are carefully shaped to provide maximum contact area while minimizing stress points. Additionally, the smooth surface of the clamp helps reduce friction between the conductor and the clamp, allowing for easy installation and removal.

Overall, choosing a bronze hot line clamp can provide many benefits for power system operators looking for reliable and long-lasting equipment. With their exceptional strength, corrosion resistance, and gentle grip on conductors, these clamps help ensure safe and efficient operation even under challenging conditions.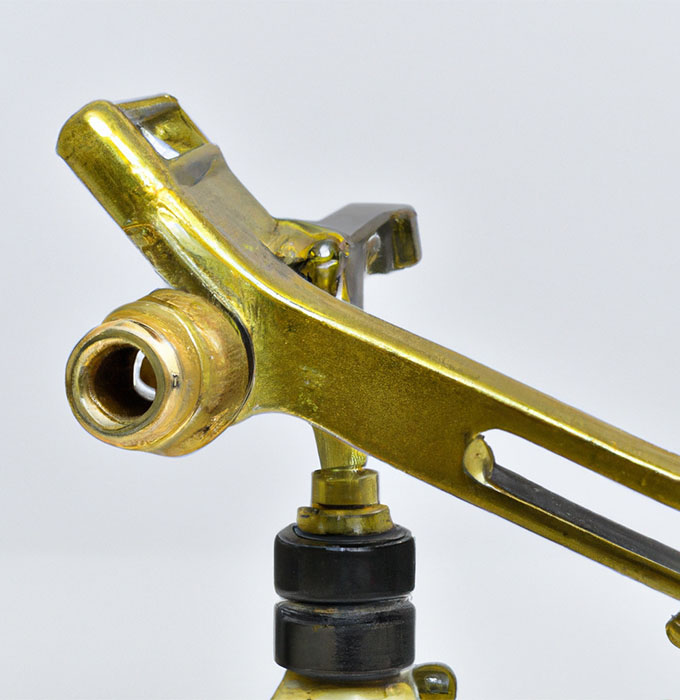 Durability and conductivity advantages
Bronze hot line clamps have been a popular choice among manufacturers due to their durability and conductivity advantages. Bronze is a metal alloy that has been used in various applications, including electrical and mechanical engineering. It possesses excellent corrosion resistance, which makes it an ideal material for outdoor use. Additionally, bronze has a high melting point, making it suitable for high-temperature environments.
Compared to aluminum hot line clamps, bronze hot line clamps have better conductivity properties. This means they can transmit electricity more efficiently and with less resistance compared to other metals. In addition, bronze is highly ductile and malleable, allowing engineers to shape the material according to their specifications easily.
Another advantage of using bronze hot line clamps is their longevity. They are not only resistant to corrosion but are also resistant to wear and tear caused by environmental factors such as temperature changes and UV radiation exposure. As a result, they require little maintenance over time compared to other materials like aluminum or steel.
Conclusion

In conclusion, the durability and conductivity advantages of using bronze hot line clamps make them an attractive option for manufacturers looking for long-lasting solutions in harsh environments where electricity transmission is required.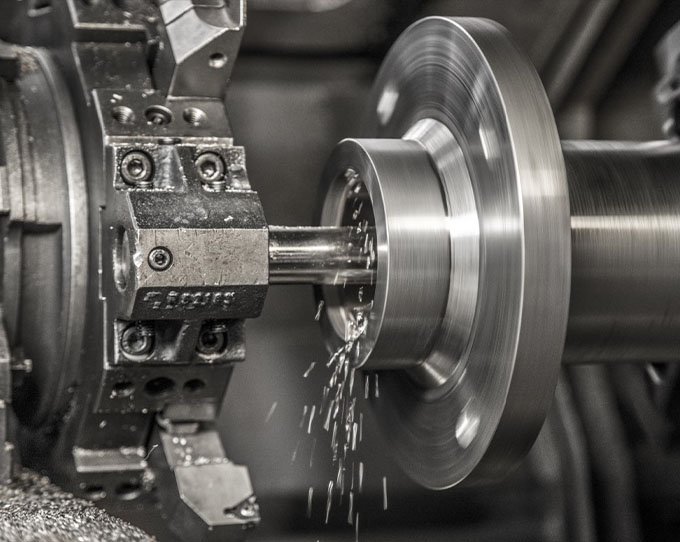 Manufacturing process
The manufacturing process for a bronze hot line clamp involves several steps. These include casting the bronze material into the desired shape, machining it to remove any excess metal and ensure proper fit, and then polishing it to create a smooth surface finish. The final step is often coating the clamp with an anti-corrosive material to prolong its lifespan.
In comparison, an aluminum hot line clamp would have a similar manufacturing process but with some key differences. Instead of using bronze, the clamp would be made from aluminum alloy which has different properties such as being lighter in weight and more corrosion-resistant than bronze. This means that the casting process would need to be adjusted accordingly to account for these differences.
Regardless of the material used, both types of hot line clamps require precision and attention to detail during their manufacturing process in order to ensure they meet safety standards and perform effectively under high stress conditions.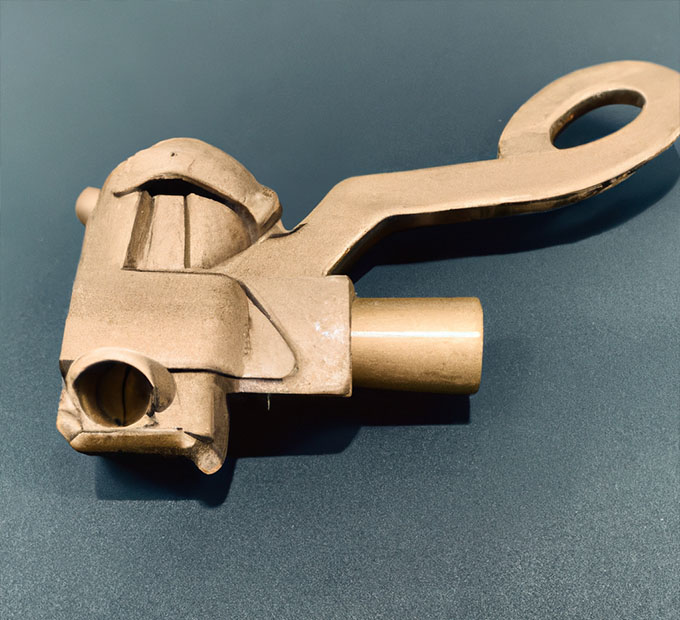 Mold casting and finishing stages
Mold casting is the first stage in the manufacturing process of an aluminum hot line clamp. The mold is created using a pattern, which serves as a model for the final product. The pattern can be made from various materials such as wood, plastic or metal. Once the pattern is ready, it is placed in a flask and surrounded by molding sand. The sand is then compacted around the pattern to create an impression of its shape in the sand.
After creating the mold, molten aluminum is poured into it and left to cool down and solidify. When the aluminum has cooled completely and hardened inside the mold, it can be removed from it by breaking or separating both sides of it. This process leaves behind a rough cast part that needs to be finished.
Finishing stages involve removing excess material from the cast part using cutting tools such as saws or grinders until it reaches its desired shape and size. A finishing machine may also be used to remove any surface roughness on the cast parts. After this stage, any holes are drilled into parts where necessary before they are polished if required for aesthetic purposes or coated with specific finishes depending on their intended use such as corrosion-resistant coatings for outdoor applications like bronze hot line clamps that need protection against harsh weather conditions like rain and wind.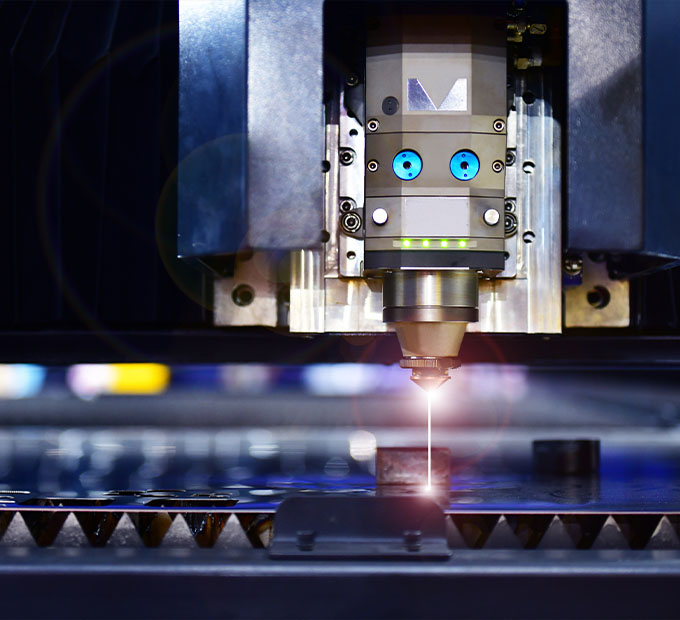 Quality control measures
One of the crucial aspects of manufacturing an aluminum hot line clamp is ensuring that quality control measures are in place. This includes implementing a rigorous testing process for each batch of clamps produced to ensure they meet industry standards. The manufacturer should have a set of clearly defined guidelines to follow during the production process to maintain consistent quality across all their products.
It's essential that the manufacturer conducts regular inspections on raw materials used in making these clamps, including aluminum and other metal components. Inspections will help identify any defects or potential issues before they become serious problems, thus preventing harm to end-users. Additionally, Quality assurance personnel should conduct frequent tests on finished products to ensure their functionality, durability, and longevity.
Summary

In summary, producing high-quality aluminum hot line clamps requires stringent adherence to quality control measures throughout the production process. From material inspection to product testing, manufacturers must prioritize maintaining consistency and safety in their output. Through this approach, producers can create reliable and durable products that meet customer expectations while keeping them safe during use.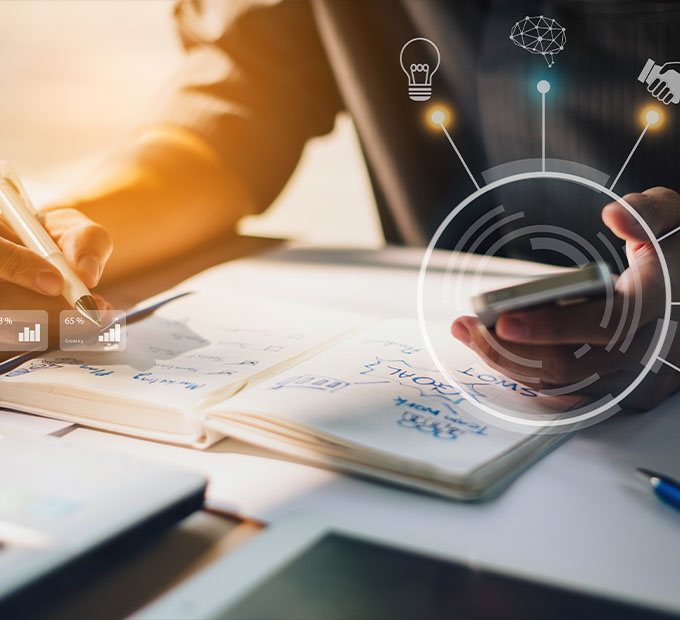 Testing and inspection procedures
Testing and inspection procedures are crucial in ensuring that the aluminum hot line clamp is reliable and durable. The manufacturer follows a set of rigorous testing protocols to guarantee that their product meets industry standards. Before the clamp is released into the market, it undergoes several quality control checks, including visual inspections for any flaws or defects.
In addition to visual inspections, functional tests are also conducted to verify if the aluminum hot line clamp performs according to its intended purpose. These tests involve subjecting the clamp to extreme conditions such as high temperature and pressure, which simulate real-world scenarios in which the product will be used. The results of these tests help identify any weaknesses or design flaws that need to be addressed before releasing it into the market.
Overall, having proper testing and inspection procedures in place ensures that manufacturers produce safe products that meet customer expectations. It not only helps maintain quality control but also fosters trust between manufacturers and customers over time. The manufacturer's commitment to thorough testing gives customers confidence in using their products with minimal risks associated with failures or damages due to poor manufacturing practices.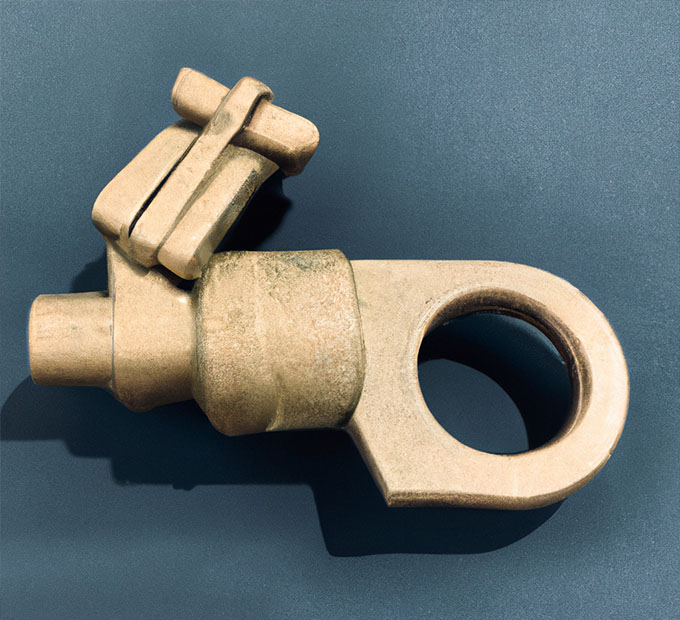 Applications
The applications of bronze hot line clamps are diverse, ranging from electrical power distribution to telecommunications and construction. These clamps are specifically designed to hold insulated conductors in place on overhead lines. The bronze material is preferred for its durability, high heat resistance, and strength against weathering.
However, in some cases, aluminum hot line clamps may be a better option. Aluminum has a higher conductivity level than bronze, which makes it ideal for use with higher voltage transmission systems. Additionally, aluminum is lightweight and easier to handle during installation. These properties make aluminum hot line clamps a popular choice in the power generation industry.
Overall, choosing between bronze and aluminum hot line clamps depends on the specific application requirements and conditions. Manufacturers must consider factors such as voltage levels, conductor size and type, environmental factors like humidity or temperature changes when selecting the right material for their product design.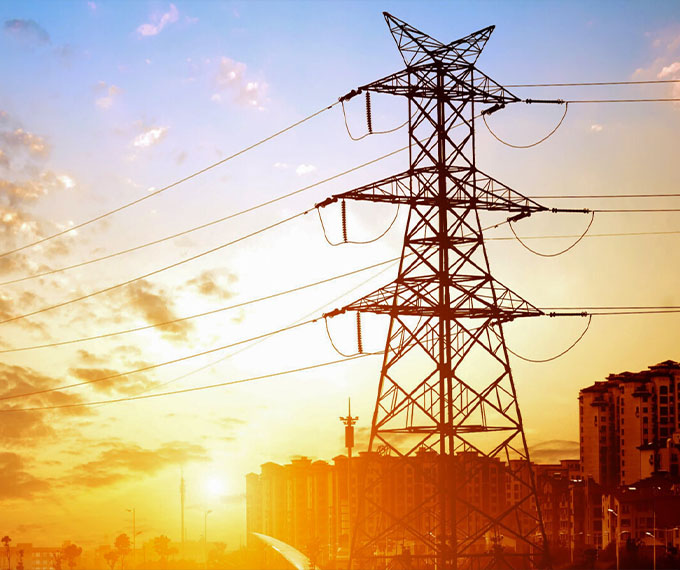 Usage in electrical transmission systems
The usage of Bronze Hot Line Clamp in electrical transmission systems is significant. These clamps are designed to support energized high voltage wires that are used for power distribution and transmission. The Bronze Hot Line Clamp is an essential component as it ensures the safe and reliable operation of the electrical grid.
Another type of hot line clamp commonly used in electrical transmission systems is the aluminum hot line clamp. This clamp also plays a vital role in supporting energized wires, ensuring that they do not fall or sag under their weight or adverse weather conditions. Aluminum hot line clamps have excellent mechanical strength and offer high resistance to corrosion, making them ideal for use in harsh environments where moisture and humidity are present.
In conclusion, both bronze and aluminum hot line clamps play crucial roles in ensuring the reliability and safety of electrical transmission systems. They provide sturdy support for high voltage wires, reducing the risk of equipment failure or even electrocution due to wire dislodgment or collapse. Therefore, manufacturers must ensure that their products meet industry standards to guarantee optimal performance during usage.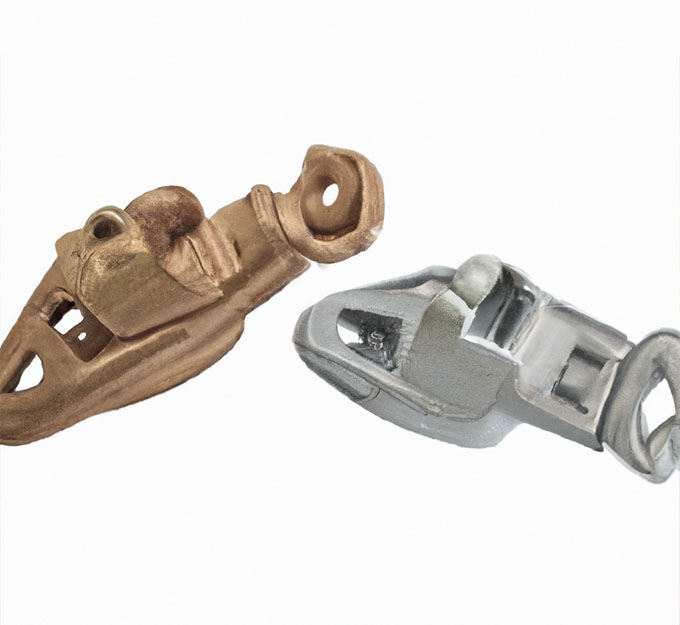 Sustainability considerations
When it comes to sustainability considerations, manufacturers of the Bronze Hot Line Clamp must pay attention to several factors. One of the most important is the use of sustainable materials in production. This means that they need to minimize their use of non-renewable resources and prioritize renewable ones. For example, instead of using bronze, which is a finite resource, they can opt for aluminum hot line clamp which is recyclable and has a lower carbon footprint.
Another critical factor that manufacturers must consider is the energy efficiency of their production process. They should aim for processes that consume less energy and reduce greenhouse gas emissions. To achieve this, they may need to invest in new technologies or improve existing ones. They can also adopt renewable sources of energy such as solar or wind power.
Lastly, manufacturers must ensure that their products are designed for longevity and durability. Products that last longer require fewer replacements, reducing waste and conserving resources in the long run. In conclusion, sustainability considerations are essential for any manufacturer producing products like Bronze Hot Line Clamp; by adopting these practices companies can contribute towards building a more sustainable future while meeting customer needs effectively.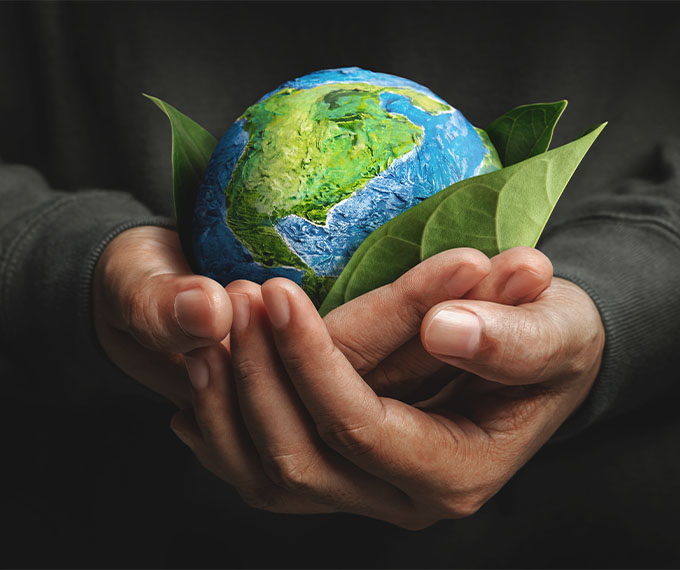 Eco-friendly bronze material and recycling options
As a bronze hot line clamp manufacturer, it is important to consider the eco-friendliness of the material and recycling options. Bronze is a sustainable metal that can be recycled indefinitely without losing any of its properties. This makes bronze an ideal option for those looking to reduce their carbon footprint and promote environmental sustainability.
There are various ways to recycle bronze materials, such as melting down scrap or repurposing old bronze products into new ones. Recycling not only helps preserve natural resources but also reduces the amount of waste in landfills. Choosing a supplier that uses recycled materials can also help support environmentally conscious practices.
Recycling

In addition to recycling, eco-friendly production processes should be considered when manufacturing bronze hot line clamps. Minimizing waste during production, using renewable energy sources, and implementing efficient water usage are all ways to reduce environmental impact. By prioritizing sustainability in both material selection and manufacturing processes, businesses can contribute positively towards a greener future while still providing high-quality products like bronze hot line clamps.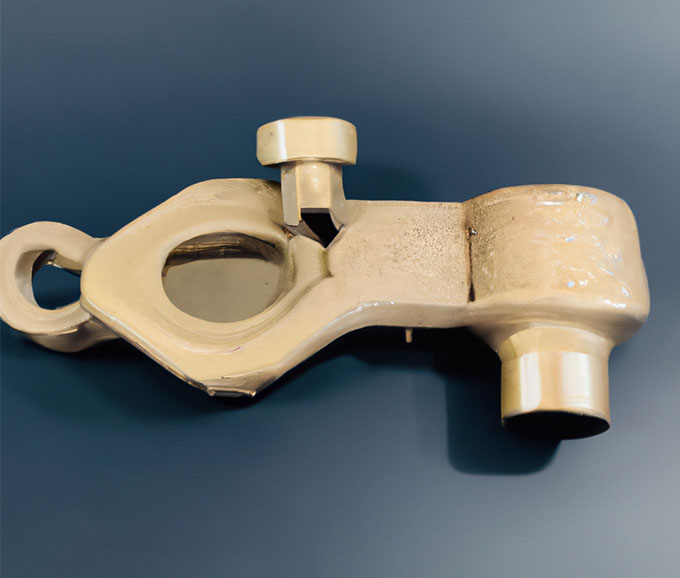 Superior performance and longevity of bronze clamps
Bronze clamps are known for their superior performance and longevity, making them an ideal choice for various applications. Bronze is an alloy that comprises copper, tin, and other trace elements. This composition makes bronze clamps highly resistant to corrosion under harsh conditions such as high temperatures and humidity.
Moreover, bronze has excellent thermal conductivity properties that make it ideal for hot line clamps. These types of clamps are used in powerline maintenance and repair activities where they need to withstand high voltage levels. Bronze clamps have a low coefficient of thermal expansion, which means they can maintain their shape even when exposed to extreme temperatures.
In conclusion, if you're looking for a reliable clamp that will last for years without any significant wear or tear issues, then bronze hot line clamps are the way to go. With their exceptional durability and resistance to corrosion coupled with good thermal conductivity properties, these types of clamps provide superior performance compared to other materials like aluminum or steel. So whether you're working on high voltage power lines or industrial machinery operations requiring constant adjustments - bronze hot line clamps won't let you down!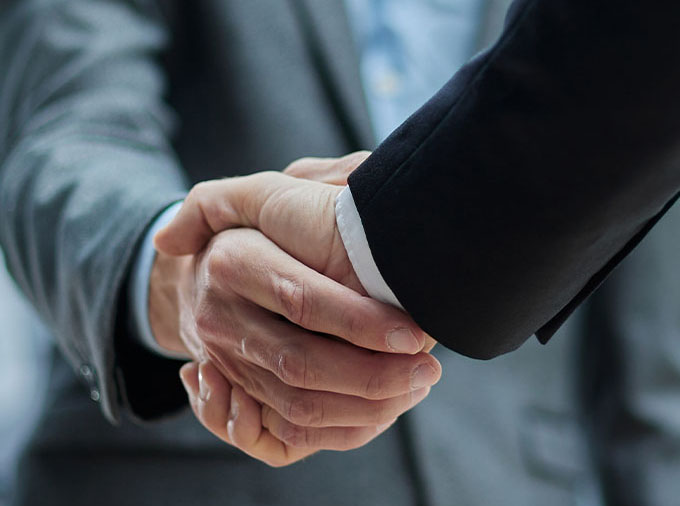 Conclusion
In conclusion, choosing the right hot line clamp is crucial for ensuring safety and reliability in electrical power transmission systems. The bronze hot line clamp offered by our manufacturing company provides a robust and durable solution that can withstand extreme temperature variations and corrosion.
By investing in our high-quality hot line clamp, customers can be assured of optimal performance even under demanding conditions. Additionally, we prioritize customer satisfaction which is why we provide excellent customer support services to help customers make informed decisions about the product selection process.
Conclusion

Overall, if you are looking for a reliable and long-lasting hot line clamp for your power transmission needs, consider choosing our bronze hot line clamp. With its superior quality and durability backed by outstanding customer service, it offers an excellent value proposition compared to other options on the market. Visit Swati Enterprise website for brief introduction on hot line clamps.
read all Questions From our Customers
What is a hot line clamp?
A hot line clamp is a type of electrical connector used in power distribution systems. It is specifically designed to connect overhead power lines to structures such as poles or towers. The hot line clamp is made of bronze, which offers excellent conductivity and corrosion resistance. This makes it ideal for outdoor applications where the clamp is exposed to various weather conditions.
The bronze hot line clamp features a sturdy construction that ensures secure and reliable connections between the power lines and structures. It typically consists of two jaws that can be tightened around the conductor with the help of bolts or screws. The jaws have grooves or teeth on their inner surface, providing a strong grip on the conductor.
Moreover, these clamps are often equipped with additional features such as insulation covers or shields to protect against accidental contact with live parts. They also come in different sizes and designs to accommodate various conductor diameters and configurations.
Overall, a bronze hot line clamp plays a crucial role in maintaining effective power distribution networks by securely connecting overhead conductors to supporting structures while ensuring electrical safety.
What is a live line clamp?
A live line clamp, specifically a bronze hot line clamp, is an essential tool used in the electrical industry for conducting live line work. These clamps are designed to provide a safe and secure method of attaching equipment or conductors to overhead power lines while they are still energized. Made from high-quality bronze material, these clamps offer excellent conductivity and superior resistance against corrosion.
The main purpose of a live line clamp is to ensure the safety of workers who need to perform maintenance or repairs on power lines without interrupting the flow of electricity. These clamps feature a unique design that allows them to securely grip onto the conductor while maintaining electrical contact. They are often equipped with insulated handles and jaws, which protect workers from electric shocks during operation.
Bronze hot line clamps are widely recognized for their durability and reliability in various industrial applications. They undergo rigorous testing procedures to meet industry standards and regulations. These clamps can withstand extreme weather conditions, chemical exposure, and mechanical stress without compromising their functionality or performance. Overall, live line clamps play a crucial role in ensuring smooth operations within the electrical sector by facilitating safe working environments for professionals involved in live line work.
What are the type of Hot line clamp?
When it comes to hot line clamps, there are several different types that manufacturers offer. One popular type is the bronze hot line clamp. These clamps are made from high-quality bronze material, which makes them highly durable and resistant to corrosion. They are designed to securely hold and support hot lines in various applications, such as electrical power transmission and distribution.
Another type of hot line clamp is the suspension clamp. This type of clamp is specifically designed for overhead power lines and cables. It features a unique design that allows for easy installation and adjustment on the conductor or cable without causing any damage. Suspension clamps are typically made from materials like aluminum or steel, ensuring their strength and reliability in withstanding heavy loads and harsh environmental conditions.
Furthermore, there is the automatic tensioning hot line clamp. These clamps are equipped with an automatic tensioning mechanism that allows for easy tension adjustments without requiring manual intervention. This feature ensures consistent tension on the hot lines, minimizing sagging or loosening over time. Automatic tensioning clamps are commonly used in applications where precise tension control is required, such as high-voltage power transmission lines.
Overall, these different types of hot line clamps provide manufacturers with a range of options to choose from based on their specific needs and requirements in terms of material composition, application suitability, ease of installation, adjustability, and desired level of automation.